23 Must Have Items to Survive An ISO17025 Accreditation Audit

For Testing and Calibration Laboratories Seeking ISO17025 Accreditation

Featuring my exclusive 23 Item ISO17025 Audit Checklist.

Preparing for an ISO17025 accreditation assessment is stressful. Especially, if it is your first assessment! To relieve your stress, I have prepared this guide to teach you what items and records assessors routinely ask for and review. The more prepared you are, the confident you will be.

You'll Learn:

What 23 Items to Bring to Your Assessment
Why you need to bring them
How to organize and prepare them
How to save time and reduce your assessment costs
How to receive fewer deficiencies
My assessment experience and lessons learned
And much more.

Get the 23 Must Have Items to Survive An ISO17025 Audit guide now and become an uncertainty guru!

Be Prepared for Your ISO/IEC 17025 Audit.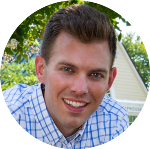 Hello, I'm Rick Hogan.
Prepare for your ISO17025 Audit using my exclusive 23 Item Checklist.