HOW TO QUICKLY AND EASILY GET STARTED WITH THE SIMPLE UNCERTAINTY CALCULATOR
SO YOU CAN START CRANKING OUT UNCERTAINTY BUDGETS.
LIKE THIS VIDEO? CHECK OUT OUR MEASUREMENT UNCERTAINTY TRAINING COURSES. THEY ARE AMAZING!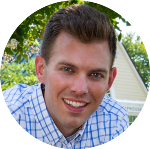 Hello, I'm Rick Hogan.
I hope that you liked this video and that it helps you make the best use of the Simple Uncertainty Calculator. If you enjoyed this video, I would love for you to check out my training courses. I can show you how to estimate uncertainty like a pro in just 3 days.