Good to see you at the 2021 A2LA Technical Forum!
Download our

FREE GUIDE

to learn how to:

ESTIMATE MEASUREMENT UNCERTAINTY

This guide breaks down the GUM method into 7 easy steps that anyone can follow. Don't be confused with other guides, we make it simple. So simple, you don't need a PhD to estimate uncertainty.
7 Steps to Calculate
Measurement Uncertainty

A Guide For Testing and Calibration Laboratories Seeking ISO 17025 Accreditation

Featuring the 7 step process I use to calculate uncertainty.

Calculating uncertainty is hard! To prepare for ISO/IEC 17025:2017 accreditation, you need to create uncertainty budgets and make a scope of accreditation. Therefore, you need to learn how to estimate and report measurement uncertainty.Inside this guide, I am going to teach you my exclusive seven-step process, so you can estimate uncertainty like a pro. You'll learn:

How to calculate uncertainty in 7 steps,
What information you need to calculate uncertainty,
How to find sources of uncertainty,
How to estimate uncertainty in accordance with the GUM,
How to evaluate your uncertainty calculations,
My exclusive tips and secrets (you won't find anywhere else),
And much more.

Get your FREE 7 Steps to Calculate Measurement Uncertainty guide now, just fill out the form to the right and I will immediately email it to you.

Plus, you will receive exclusive tips and articles about measurement uncertainty, so you can become an uncertainty guru!

Tell Me Where to Send Your Guide.

Complete the form below and get the guide sent to your email.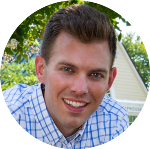 Hello, I'm Rick Hogan.
Learn how to Calculate Measurement Uncertainty using my exclusive 7 step process.